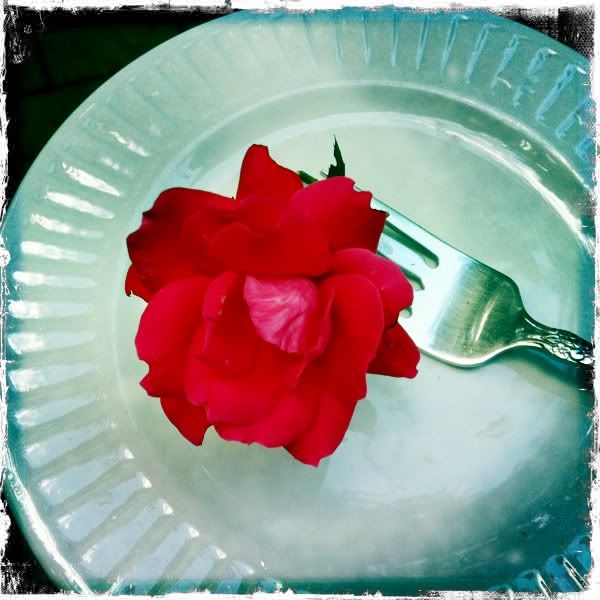 Most of us know that rose hips are added to teas, but how many know that rose petals are edible as well? That is if you've grown them yourself and they are organic. This notion intrigued me. I brought in a gorgeous, climbing dynamite red rose for a taste. The colors were so striking against the white plate. I got my camera to join me on this unusual dining excursion.
I pulled off the petals in bunches and dropped them onto my plate, in a let's get this over attitude. What lay before me seemed too lovely to partake of. Food for the heart, yes, but food for the stomach? They represent so much more. It's true. I've eaten bright orange and yellow nastursiums in salads and not felt a bit bad about it. Roses just seem holier.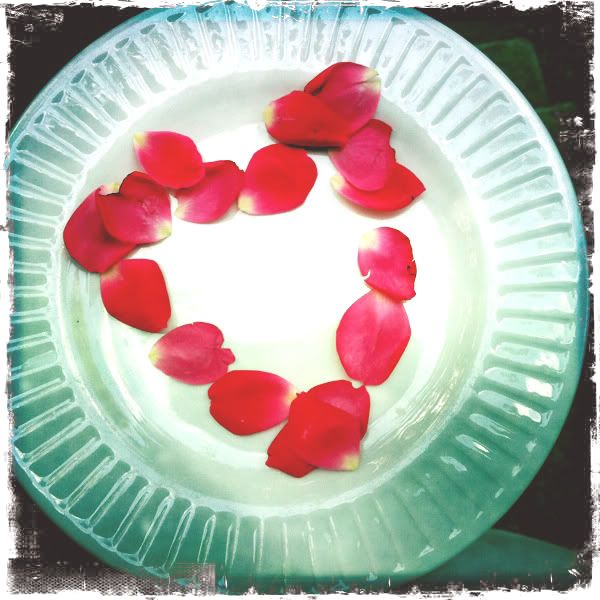 Instead of eating them I left a message that everyone understands. I love roses! These petals are now in a teacup on my counter. Maybe tomorrow I'll get up the nerve and make rose petal ice cream!